What print is that aliens?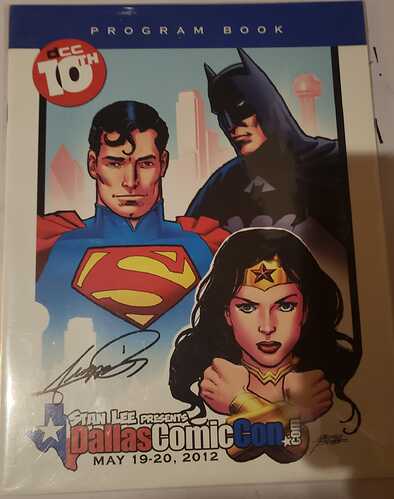 2012 signed program, free from the LCS. Having a pull list at the LCS is always worth it. Can you slab programs?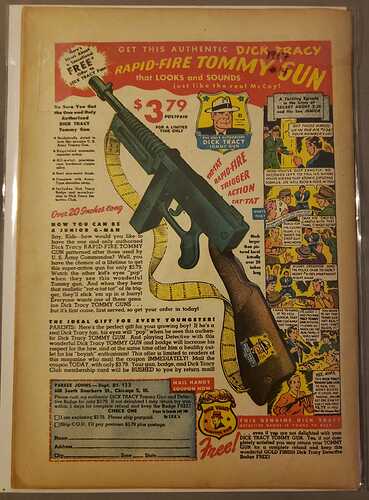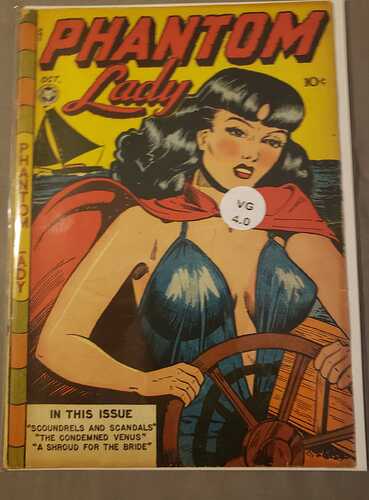 Matt Baker cover from 1947. Largest shop in the area but the owner said probably 15+ years since he had a Phantom Lady for sale. Estimated 4.0 but bright colors and should display well.
That is not writing on the back of the book, "1947 #14" is on the tape of the bag.
Nice. I am taking it you picked it up
The 10% pull list discount made it a no brainer, did purchase it.
You can if it fits a comic or magazine-sized slab, but CGC won't give you a Signature Series label since it wasn't witnessed. It would get a green Qualified label.
You could send to CBCS and pay extra for Verified Signature.