I liked Igor Kordey art in that Black Widow run.
Hit up a couple small local shows over the weekend and found some fun stuff.
In all, I filled a short box and it was no more than $160. Most are in 9.2+, $1-$3 each book.
Some highlights!
Moon Knight ($5) and Thing ($6 ea @ 50% off) were the most expensive issues $5-6 each
All Spawns were a little beat (6-7.5 range) but for $1? Sure
Not a bad weekend haul! You can still find good stuff if ya dig! Happy hunting!
I love seeing what you all find. I look for John Wick books every shop I hit up, and I've never seen one out in the wild.
Some great finds! Absolutely LOVE that Annihilation cover.
If you ever find yourself in the Cambridge, MA area head a little north to Somerville (Davis Square).
There's a place called Comicazi Comics. Has a decent back issue bin, lots of vintage toys and cards. And a back room with raw bronze and silver age comics in long boxes.
I didn't have much time to search through. I did find this nice 9.8 candidate of a cool Destro/Storm Shadow cover.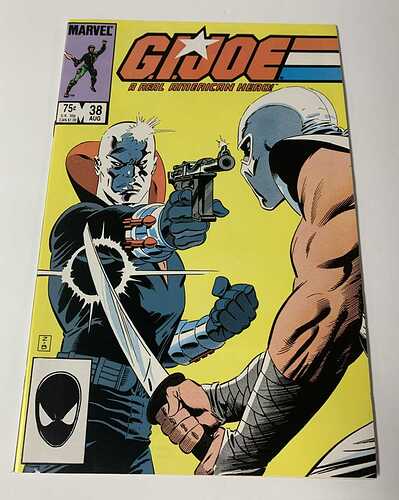 a lot of those early Joe books with covers by Mike Zeck are under appreciated. love that run
i wouldn't go as far as calling myself a "Zekkie" but i do love his work