Ahhhh… good ol' Comic Mint.
So good to hear theyre still around.
Id almost forgotten about them
Give it 6 months. They will fall with the rest of the Cover Dumpers.
Very nice pickup!! Looks pretty clean having the black cover.




Who knows if it's really limited to 15 copies but it's a metal cover, looks great is a DmC3 homage, artist I collect and was cheap. Number 11 of 15.
Loved this cover just never wanted to pay ratio, double cover I'm fine with
Been wanting the 1st Lady Shiva for a while found a cheap copy
And an Artgerm
Been on my want list for ages once I saw that 65% off I couldn't leave it. Now I just need the 2nd volume issue 1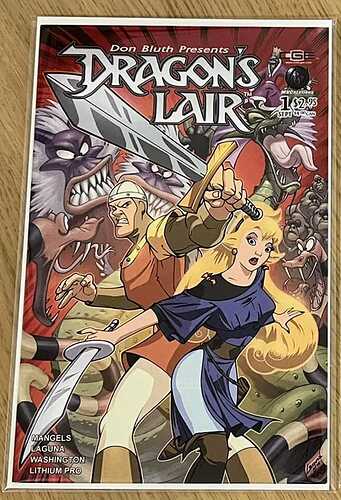 I got that dirty pair book in today too lol
What is the comic with the sword?
Born of Blood #1 art by Jay Ferguson
I snagged two of these from an online shop Tuesday night last week. Wasn't sure they fulfilled the order…but They arrived today!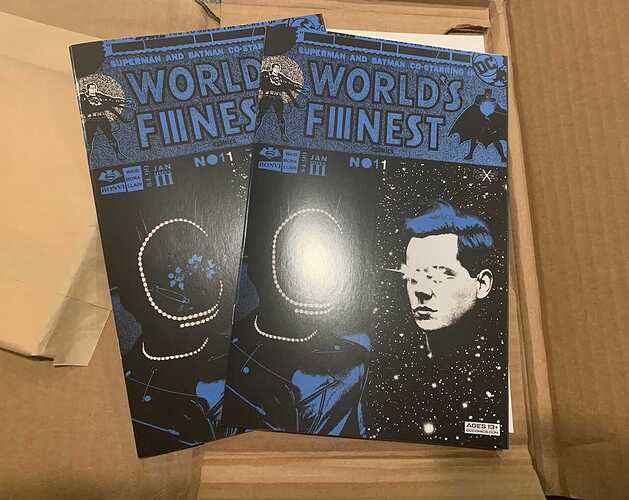 Dope. May I ask the store if you don't mind sharing? Some online ones I used to use got kinda unreliable. Some are still good tho but I'm always looking for reliable ones.
Samurai Comics out of AZ. I've found them to be one of the more reliable stores as far as the online inventory actually being in stock (I.e., not cancelling an order because a new release got hot). They have 3 or 4 stores online as well.
My typical success rate is about 50% (a store not cancelling one me) but they are more like 75-80% success, and if they don't have it they get right back to me within 24 hrs or less letting me know.
Finally got this one added to the collection
Been waiting for a cheap good copy to surface so finally got this added to the collection
My wife got this one for me
Found this super cheap, one of those you just put away and wait for a Campbell boom to happen
Good Frison and Louw covers
The font on that Battle Chasers reminds me of Jack and Daxter.