Are those digital or originak paper hard to tell lol.
Seconded: speak to Cam at Inky Knuckles, I'm sure he'll help you out.
Sammy the Bull
Joey the Clown
Jake "Greasy Thumb" Guzik
Inky Knuckles
Maria the Wolf

Thanks for the advice, i will reach out to Inky Knuckles and see what happens.
I hope this doesn't jinx me, but they released this image to the public today. Harley Quinn 31. The original is on its way to me from Kazakhstan from Filya Bratukhin. I hope it arrives safely.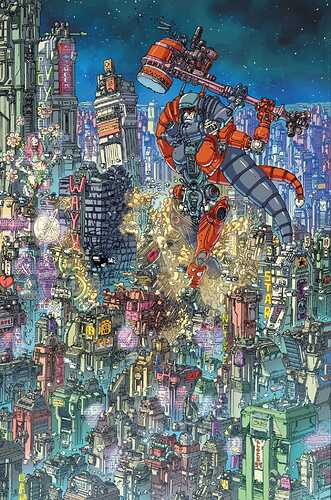 That is gorgeous and must've taken hours upon hours to create.
Sort of a funny story. I am a Patreon member for him and something he offers is to put your name in one of his drawings. I messaged and asked if he could put mine and my wife's name. He did, for an upcoming comic. I asked if I could buy the original but the author, Curt Pires, apparently wanted it, so Filya asked if I wanted to buy a Harley Quinn cover instead. Ummmmm. YES. Anyway our names will be on another comic, if they use it. If you zoom in to the highest tower, you will see "Stan and Rhonda". Wish I could have got that, but a Harley cover is a pretty freaking cool consolation prize.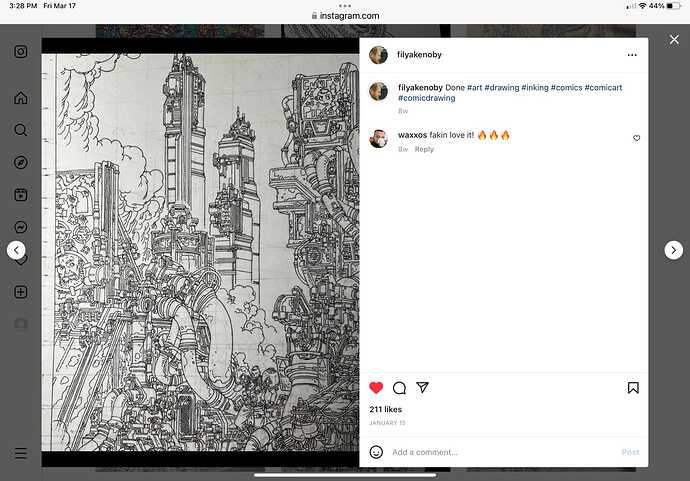 You get his drawings for free? Or does he give you first dibs to buy it?
The only thing he gives with Patreon ($15) is the opportunity to have your name in one of his drawings. The rest fell into place after chatting with him a bit. It wasn't cheap, but it was very reasonable in my opinion. Interesting guy - he's basically escaped Russia with everything going on and lives in Kazakhstan now. If you've seen any of his other work (i.e. Agent of W.O.R.L.D.E) you know he puts a LOT of detail into his drawings. I just saw it will be a 1:50 variant.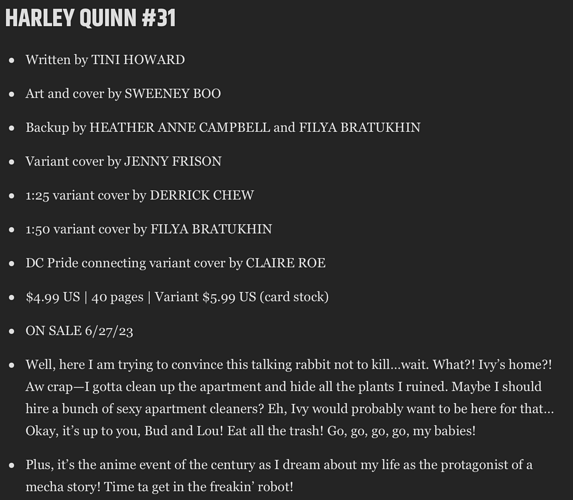 Yeah I've seen his work. Very detailed artwork
I don't understand what's going on here, but I like it!
Just received & scanned today from the FPG Joe Jusko Kickstarter - Marvel Masterpieces.
A gorgeous painting recreation that I couldn't be happier with. And one of the better ones imo.
I haven't gotten the hardcover book yet with slipcase, but this was the big prize from the Kickstarter.
Finally got this in the mail. The way it was packaged was…not great. But other than being dinged up, it mostly survived a trip from Kazakhstan and a major earthquake the same time it was shipped. Sad it isn't in the best condition, but still a pretty cool piece.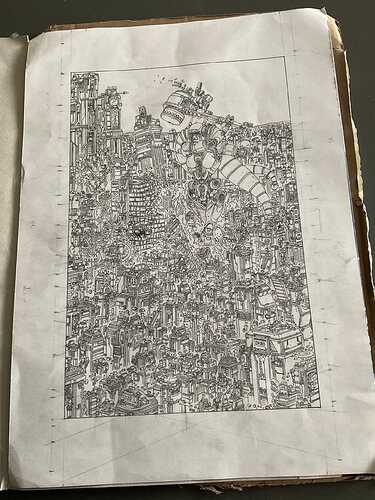 Matte and frame it and it should be good.
Yeah that's what I was thinking too. Mostly on the edges and corners. Nothing wrong with the art itself.