We need an AI mashing Captain Rex with a T-Rex.
Woooahhh…please, please, please let this show be as good as it looks and do the Rebels gang justice.
Get those Rebels and Thrawn related books ready to roll!!!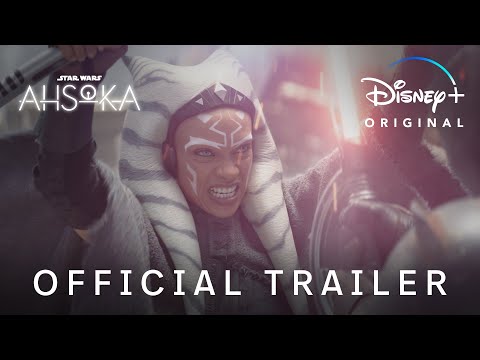 Inquisitor at the end?
Not sure what the whole Ahsoka "training" Sabine line is about. Kanan was trying to train her how to wield the Dark Sabre. That kinda why the way of OBE.
The "training" part, I think, may be filling in the gaps between the final battle scene in the Rebels finale and the final scene in the finale. There was a bit of a time jump. I think that final scene takes place after Mando meets her in S2 of Mandalorian.
We have a Purrgil sighting. I kinda get the impression the trailer only shows clips from the first shows and hopefully Ezra show up.
Although I like the addition of the loth-cat, I despise these deluxe boxes. I want to see the action figure.
Fixed it for you. At least that's Ha$bro's view on their consumers.
I have seen action figures come incomplete in the package even with plastic. So are you sure you are getting a complete figure with all accessories in the box? If you don't open figures you will never know. But if you open them they are not Mint in Box.
Schrödinger's action figure where they stay in a state of complete and incomplete at the same time.
Making you wonder what the hell you're even doing in the first place. Haha
would not pay $27 for a small action figure…
greedflation
I grabbed three of the Target Boba Felt 3 3/4 figures in comic colors. They were on the shelf for $22.99 each. I was like wtf… Anyway, I scanned them and they didn't scan. I took them to the register and they didn't ring up. The kid called for help. The guy said how about $10 each, I saw aren't they on clearance? He said $5 each. So I bought them.
Was this recent? I've been looking every few days and haven't seen them. Only the weird rainbow color and 6" ones
Better then mine. My auto-correct used to be Boba Feet lol.
I blame it on sleeping all day. Stupid summer cold.